SFX Samoyeds News
"All the news that's fit to pawprint"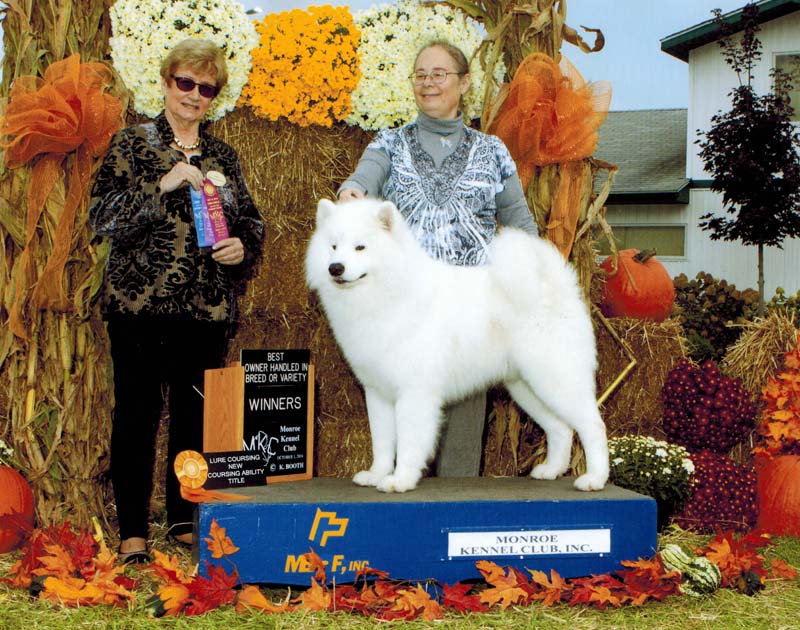 AKC CH/UKC GRCH SFX ArticCross Make It So, AKC CA

Jean-Luc got a new lure coursing ability title in 2016!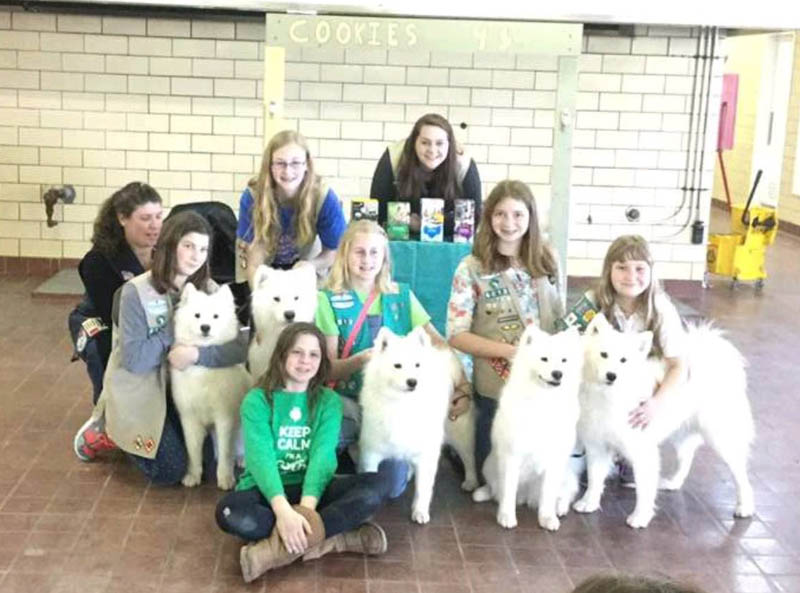 SFX Samoyeds and Girl Scouts at the UKC shows put on by One Paw Forward in Jackson, Michigan, April 3rd 2016!


LORI'S LINKS
10 Things You Probably Didn't Know About The Smiling Samoyed
Pam Barbe's Samoyed health pages
California Responsible Pet Owner's Coalition
About PETA and the Humane Society of the United States
Secret World Inside the Animal Rights Agenda
Please participate in the Samoyed juvenile cataract study.
If you can provide a DNA sample from affected dogs, their sires, dams, or littermates, click here for a form (PDF) to request free cheek-swab DNA collection kits.
Click here to download the Adobe Acrobat Reader for free to read PDF files.